NAMA ANNOUNCES 2020 INDUSTRY PERSON OF THE YEAR:
NICKY GACOS
OWNER, COLORADO CAFÉ ASSOCIATES
(CHICAGO) June 29, 2020— The 2020 NAMA Industry Person of the Year is Nicky Gacos, Owner, Colorado Café Associates.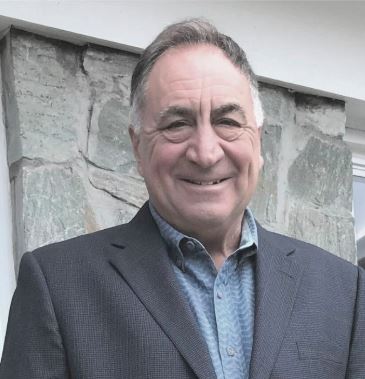 According to the award nomination, "Nicky has, through his career, exemplified the very best of what American industry has shown the world: that the private sector can both reward the deserving individuals who risk their capital and deploy their hard work and ingenuity, and also serve the public good. No previous NAMA award recipient embodies this dual essential achievement more than Nicky, who has fostered partnerships across the industry and - critically - brought great talent into our industry from outside, while helping budding entrepreneurs earn business success and financial independence."
In 1992, Nicky began his career as a vending operator with just one location.  Since that time, his he has been a tireless advocate on behalf of the entire industry, including Randolph -Sheppard entrepreneurs. In 2015, Nicky was elected to serve as a member of the Board of Directors of NAMA, the first blind person to have this distinction.  
Nicky has served as the president of the National Association of Blind Merchants, a division of the National Federation of the Blind, for ten years.  In this role, he has spearheaded numerous annual multi-day leadership conferences attracting hundreds of Randolph Sheppard entrepreneurs each year.  He is past Chair ofthe Middlesex County (New Jersey) Workforce Investment Board and member of the New Jersey's State Employment and Training Commission.  He serves as a Board member for NAMA, as well as the Tri-State Automatic Merchandising Council and is a member of both NAMA's Government Affairs and Industry Communications Committees.  In 2015, he was named a NAMA Advocacy Award winner.
About the Awards
A NAMA tradition, these awards recognize individuals who have served the industry and NAMA as leaders, innovators and advocates. This year, on July 9, winners will be acknowledged in a virtual celebration, including a video highlighting the vast achievements of each of the award winners.
The NAMA Industry Awards are presented to individuals that best exemplify support of the convenience services industry through a history of service and leadership throughout the industry and in their own communities. They must be innovative, possess a willingness to expand conventional practices and follow ethical business standards in accordance with the NAMA code of ethics.

Founded in 1936, NAMA is the association representing the $26billion U.S. convenience services industry.  With nearly 1,000-member companies – including many of the world's most recognized brands – NAMA provides advocacy, education and research for its membership. Visit NAMA on Facebook, Twitter and LinkedIn.