<
Sodexo Selected for Food Services at 20 U.S. Marine Corps Mess Halls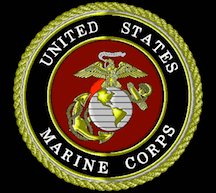 By Sodexo, Inc.
Gaithersburg, Maryland, Aug. 8, 2011 — PRNewswire — Sodexo, Inc., leader in Quality of Daily Life Solutions, announced today that it has been selected by the United States Marine Corps for a contract for up to seven years to provide food services at 20 Marine Corps garrison mess halls in the west coast of the U.S., valued at $766 million in revenues over the life of the contract.
"We are very pleased and proud that the Marine Corps recognized Sodexo's exceptional breadth and expertise in providing value and service to the U.S. Marine Corps men and women," said George Chavel, president and CEO Sodexo North America. "Each day, the United States Marines are called upon to do what they do best—launching rapid-response, flexible and self-sustaining teams on a moment's notice to wherever they are needed around the world. The teams here at Sodexo remain prepared to do what we do best, provide the very best service to our customers."
With this additional contract, Sodexo will serve a total of 51 garrison mess hall locations in Arizona, California, North Carolina, South Carolina, Virginia and Washington, D.C. More than 40 percent of Sodexo's contract with the U.S. Marine Corps will be serviced through subcontracts with small, minority, disadvantaged and women-owned businesses and with organizations that represent the interests of individuals with disabilities. Sodexo will combine custom-created systems and programs at each base location to provide quality dining for Marine Corps customers.
Sodexo was awarded the contract to operate 31 additional mess halls in February 2011.